Sup. A couple of things have happened since the last post I made so I thought I'd make a post.
So I released two tunes in the past ten days (both for some games) you can give em a listen here:
A funky fresh tune for a platformer:
and a chill vibe for my pal @plufmot's game:
here's an alt version too:
Buffet (Motorcycle Version) (newgrounds.com)
On top of that I also did some music for some cool projects that released recently. I'll do a lightning round.
I screamed a bit for @ProsciuttoMan's Jerk Off Man video, you can give it a watch here:
Piconjo: Return of JerkoffMan (newgrounds.com)
I did a little music (that you can hear above) for my pal Plufmot. The game it's in is suuper fun. Go play it!
Xin's Commission Campaign (newgrounds.com)
and finally I did a little bumper tune for @Luis which you can watch here:
Going Back to Cali [Newgrounds TV Bumper]
That's about all I've got for this week! Although I'll let you in on what some future projects are. I'm doin some music for a game for this month's Game Jam about eggs and let's just say you're going to have an EGGCELLENT time listening to these tunes. On top of that I somehow managed to get myself into 3 FNF mods so expect to hear some of those! 2 are with my pals and this 3rd are with random people that I don't even know! Crazy what life throws at ya.
I wanna give a shoutout to @BonumShxt for making this SICK pfp. Go follow them!!!!!!!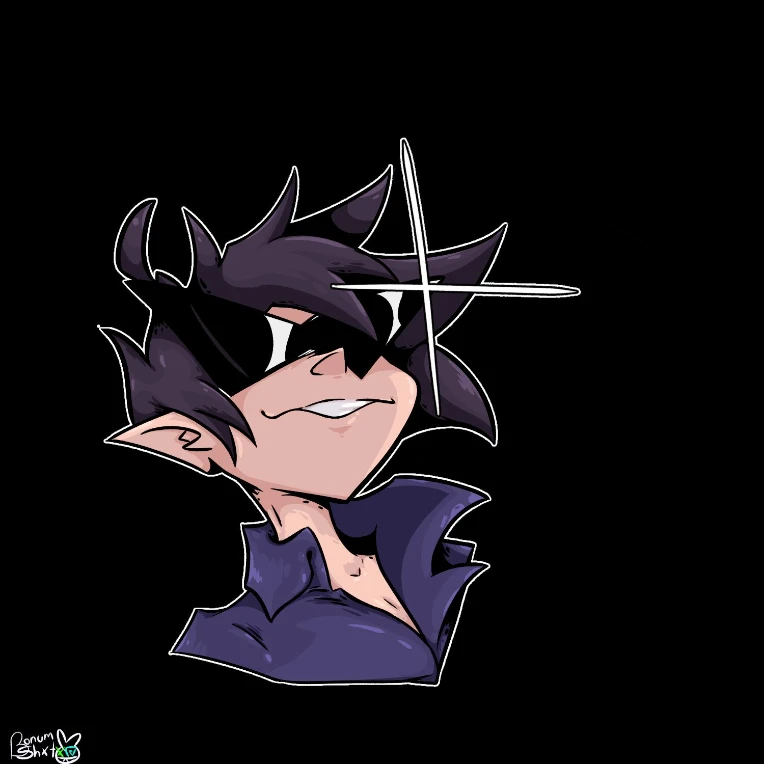 Anyways, that's all from me fellas. I hope you're all doin well. Lemme know what y'all are workin on I like checkin your stuff out.
~TeraVex